Rosemary - Salvia rosmarinus
Growing and Using Herbs
How to Grow Rosemary
- Herbs
Evergreen hardy woody perennial.
1 - 1.5m tall and wide.
Flowers, June - August.
Best in full sun, ok in semi-shade.
Grow from seed or best planted as a young plant, many cultivars available.
Herbs: Basil | Bay | Chives | Mint | Oregano | Parsley | Sage | Thyme | All
Buy as a young plant in a pot or can be readily (if a bit slowly) propagated from cuttings if you know someone who has one.
Rosemary is a useful garden plant in its own right, evergreen with attractive flowers that bees love. It prefers to be in full sun, if it is the shade it will start to lean towards where the sun comes from, as a Mediterranean plant it is not keen on winter wet but will put up with drier poorer soils.
It grows in a rather loose informal shape which helps to disguise where you have cut it for use in cooking, it can be pruned to keep its shape, whether you want it to spread or become upright.
When you buy a rosemary plant allow it to put some growth on for a couple of years at least before you start cutting bits off to cook with otherwise it will never develop to much of a size as it is fairly slow growing. Can be usefully grown in containers if you wish to do that though ultimately gets rather informal - tatty if you're unkind.
A versatile herb that is great with roast things especially lamb, potatoes. carrots, parsnips etc.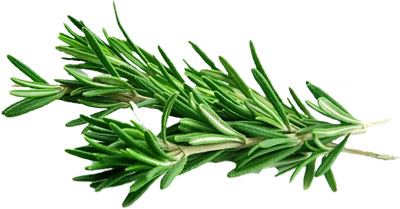 Lore
Rosemary is associated with remembrance, sprigs are often placed in funeral wreaths or carried at country funerals. It can also be wound into wedding wreaths worn by brides at weddings.
As a evergreen rosemary was used in Yule decorations along with holly, ivy and mistetoe.
It is believed that this plant grows in abundance where the woman rules the home "Where Rosemary flourishes, the woman rules".
---
Rosemary seeds and plants to buy
---