Garden Plants, How and where to grow them - Flowering Shrub
---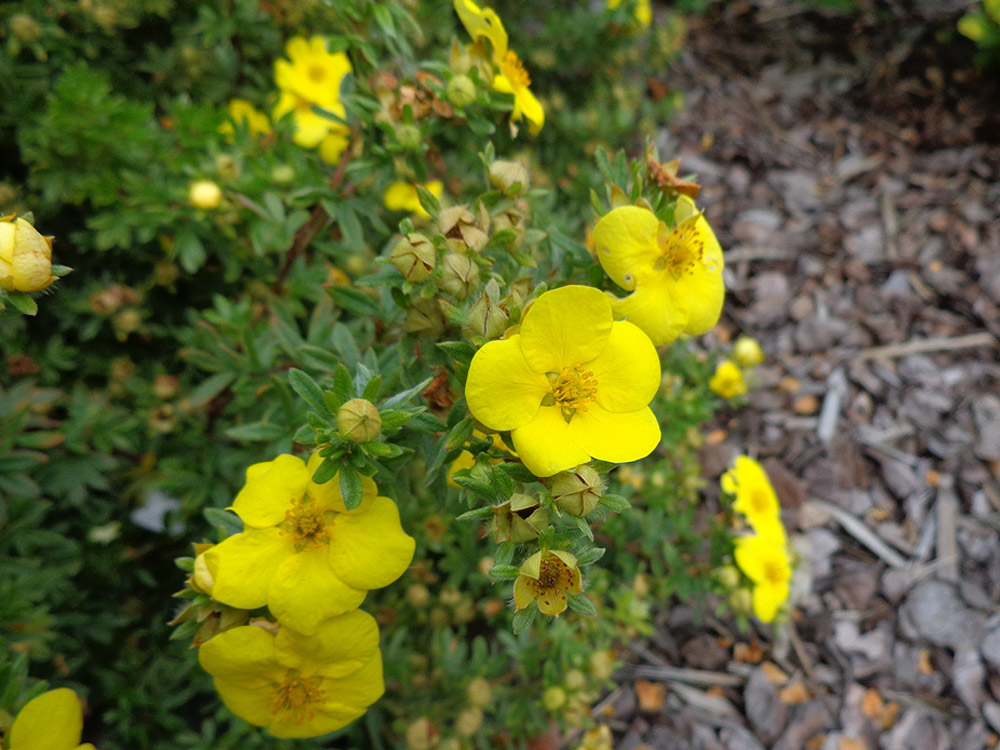 It makes for an unusual and delightfully informal long-flowering hedge, or is equally good as an inclusion into a mixed border. Compact and rounded in habit, although it will tolerate partial shade it flowers best in full sun.
Height and spread:

1m x 1.5m (3ft x 5ft)
Soil

: poor to moderately fertile, well-drained soil, doesn't like wet
Flowering period:

May to October
Flower colour:

bright yellow, also primrose yellow, and a range of reds and pinks
Other features:

mounds of small, dark green leaves
Uses:

Hedging / mixed border
Planting distance when used for hedging:

30-45cm, 18-24"
Clipped height:

0.6-1.2m, 2-4ft
Number of times to clip per season and when:

1, spring
Pruning

: Mid spring after flowering, trim in autumn also if required. There is a tendency to retain old twiggy shoots, remove these to retain a compact dense growth, also shorten long wayward shoots by up to a half of their length.
Responds to renovation?:

Not usually, sometimes responds to renovation if cut back to about 15cm, 6" of the ground, if not then replace the plant.

---
---
---